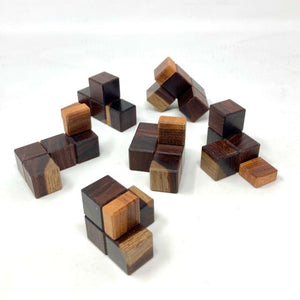 Here is another design from Girish Sharma. He has taken Ken Irvine's Broken Soma and created another variation. Ken's original idea was great and very popular. I expect more of the same from this design. 

Designer: Girish Sharma
Size: Approx. 2.25" x 2.25" x 2.25" (5.5cm x 5.5cm x 5.5cm)
More YABS coming very soon!