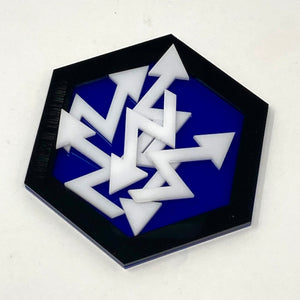 Here Alexander has given us a stormy night into which you must place the white lightening bolts. I never was able to solve this one. Even with lots of available space in the tray, the solution escaped me. 

Size: 3.75" x 3.75" x .25" ( 9.5cm x 9.5cm x .6cm)
Pack the 6 pieces into the tray. 
Designer: Alexander Magyarics